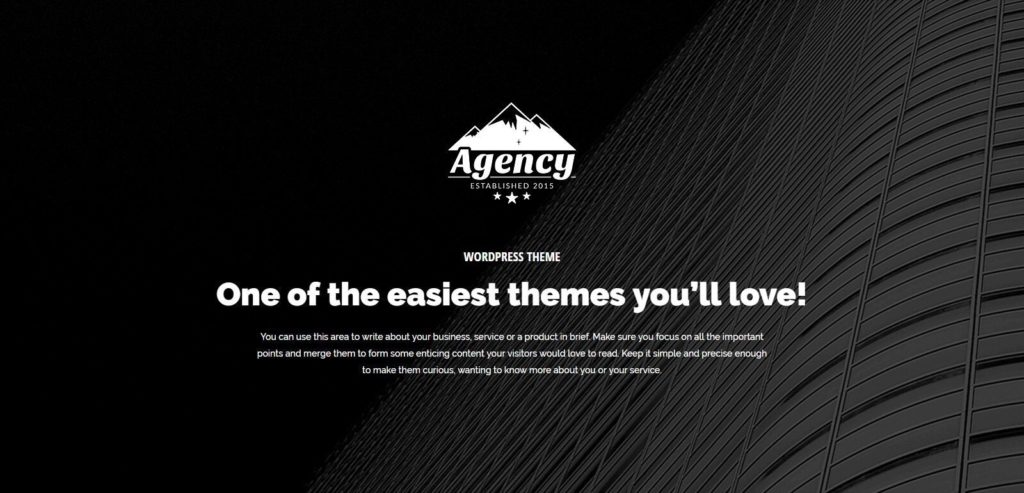 Tag:
logo WORDPRESS THEME
One of the easiest themes you'll love!
You can use this area to write about your business, service or a product in brief. Make sure you focus on all the important points and merge them to form some enticing content your visitors would love to read. Keep it simple and precise enough to make them curious, wanting to know more about you or your service.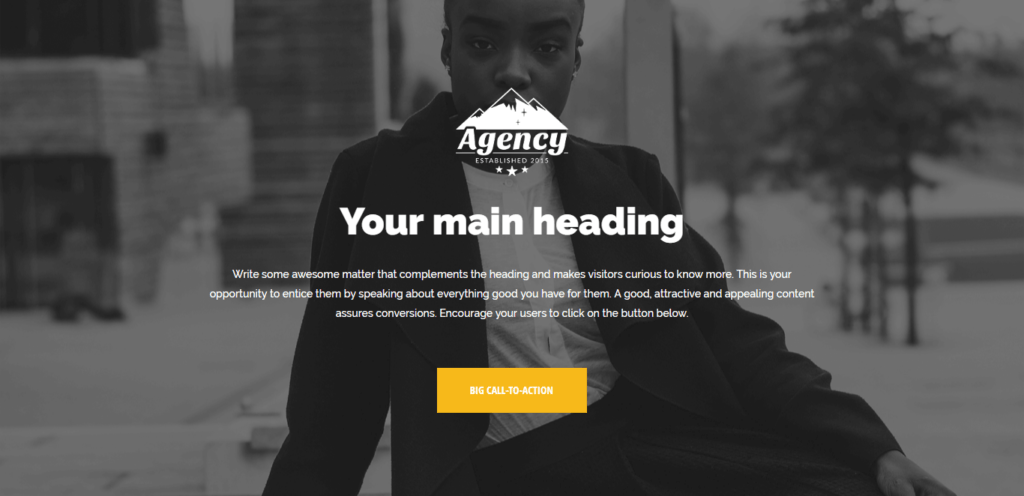 Tag:
logo Your main heading
Write some awesome matter that complements the heading and makes visitors curious to know more. This is your opportunity to entice them by speaking about everything good you have for them. A good, attractive and appealing content assures conversions. Encourage your users to click on the button below.